Is there a question on our integration? Fill out the feedback form and our specialists will be happy to answer you.
The company PINALL has developed special applications for Bitrix24, which receive data from some web services and transfer them to Bitrix24 CRM. With the help of our integrations, you can receive leads from the site, create and send mailings without leaving the CRM Bitrix24 and receive statistics on mailings from the UniSender service.
---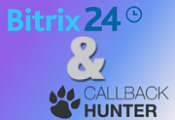 Functional application for Bitrix24 for processing of leads received using the CallbackHunter callback widget. This integration eliminates errors in processing calls by automatically creating leads in CRM.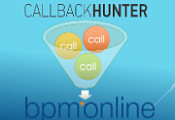 Connector to the online widget CallbackHunter automatically captures all information from the call from your site to bpm'online and creates a Lead in CRM when a visitor on your site orders a callback.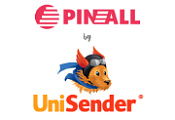 User-friendly application
for the rapid creation of effective
Email newsletters
directly from CRM.
Wide free functionality
applications for the integration of the UniSender and CRM mailing service Bitrix24 will increase the percentage of opening letters for your mailing.